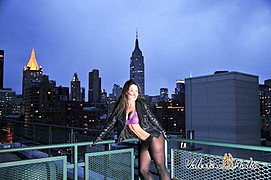 Mexico City

› Presidente Masaryk 134
Fotógrafo Profesional Mexicano, estudió en The New York Institute of Photography, Desarrolla proyectos audio-visuales innovadores y de alto impacto. Ivan Valentino es uno de los fotografos Mexicanos acreditado para participar en el Mercedez Benz Fashion Week de la ciudad de Nueva York, ademas de trabajar en..
Photographers currently located in Mexico City that can be hired for photography projects. Typical jobs are model books, fashion editorials, advertising campaigns as well as commercial photography projects. Depending on the photographer assignments can also include wedding and ceremony photo shooting and video capturing as well as family oriented services such as baby and children photography.